Ride day 54: Pakse to Savannakhet
4 September 2016
We head down for an early last breakfast at the Pakse hotel, and then grab an hour in the computers to sort out visas and flights for next legs of the journey. Then, after packing our bags, we head down to load the bikes. Whilst we're loading up, one of the ex pat hotel managers (Chris) comes out for a chat about the bikes, travels in general and Laos. Chris runs a Facebook group for bikers in Laos (KTMLaos) and gave us some great recommendations, especially for mechanics in Vientiane and a bar in Luang Prabang with a motorbike theme. Chris snaps a quick shot or two of us before we head off, to include on his site.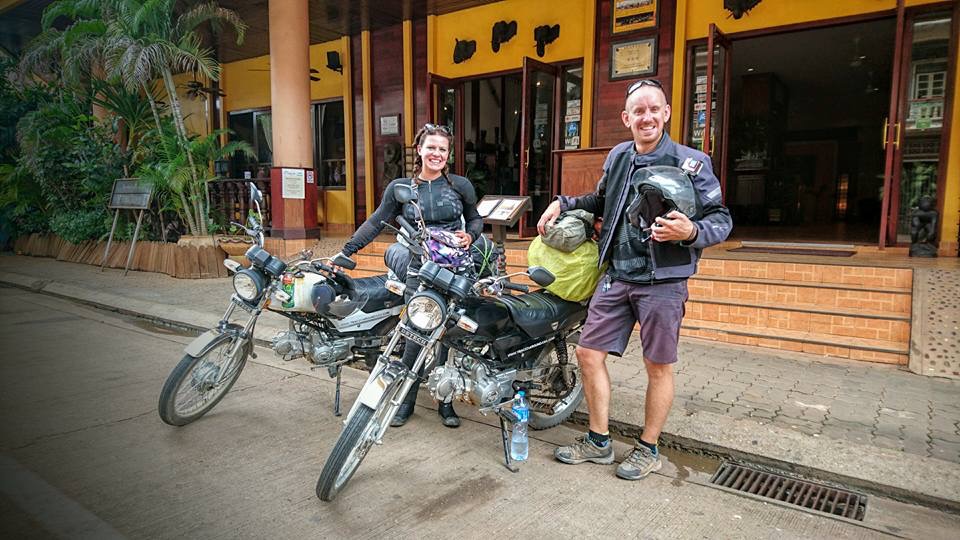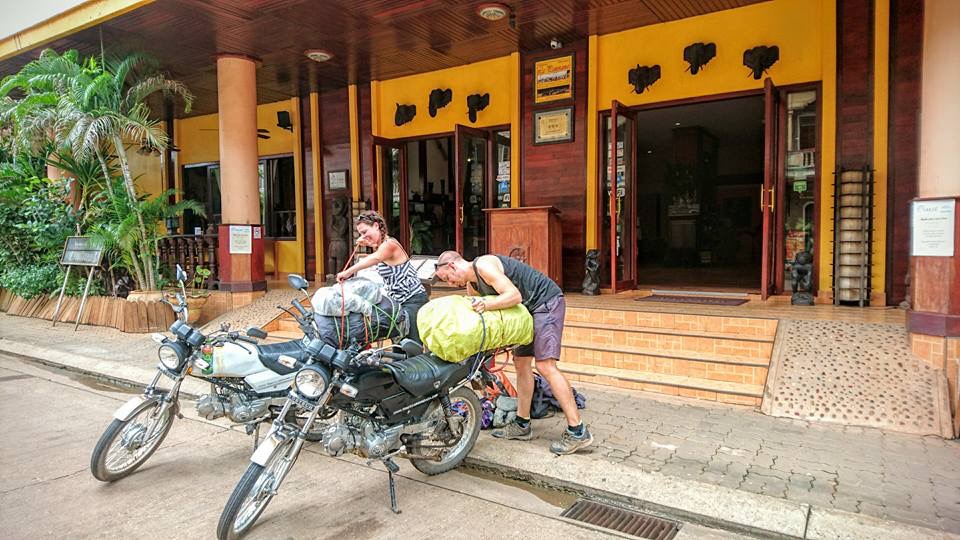 On the way out of town we take advantage of the ANZ bank for a cash withdrawal, and grab some petrol before heading north towards Savannahkhet.
The road north is relatively quiet with great Tarmac and no potholes. We enjoy a fast ride north past villages and small farms with wooden shacks with thatched roofs and beautiful green paddy fields. The only real traffic is locals on scooters, some with sidecars welded on. There are occasional shacks at the roadside selling food, baskets and poppies. We also spot a few small clay ovens in some of the villages.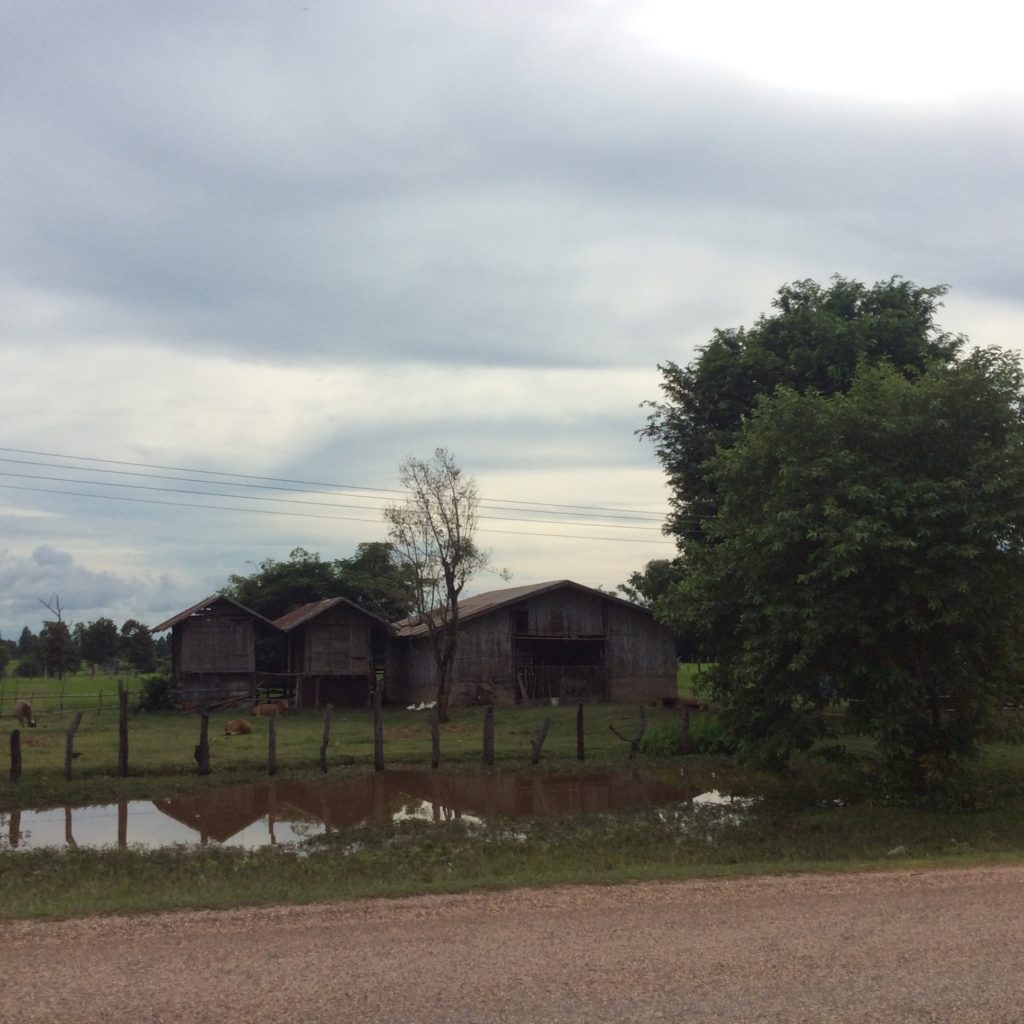 The road itself crosses a number of smaller tributary rivers to the Mekong on the way, and at these bridges there are always little shacks / potential checkpoints. Sometimes the shacks are occupied with locals, and some had one or two police in them. There was also a relatively large number of police checkpoints at the roadside heading in and out of little villages, so somewhere to watch your speed. At one of the bridges we spotted an old overgrown concrete machine gun point, presumably left over from the conflicts of the 60s/70s. As we ride through one of the smaller villages we pass a huge long boat on a trailer. The boat crew are all on the back of the truck drinking beer and very happy. We stop to say hello and find out where there going before pushing on on the last leg to Savannahkhet. We pass a large army armoured personnel carrier with heavy machine guns mounted on it traveling the other way. A reminder of the heavy military presence still in place around the country.
As we ride in to Savvanhkhet we do a quick loop around the streets, past the market place and go in search of an infamous stopover guest house, The Pilgrims Inn. We find it but unfortunately it appears closed, so we head off to find a cafe for some food and a drink. After dealing with our appetite we head back again to try the Pilgrims Inn, but unfortunately it still spears closed. We meet a young German motorbike backpacker there, and he comes along with us in our search for another guest house, which we find just around the corner.
After checking in and showering up, we head out (with Patrick the Greman) in tow to the cafe we'd been to early. We then spend a fun evening there with Patrick, the owner and a few other ex pats drinking and playing pool.
Full days route here: